Category:
Texas Bass Boats
Most Popular
FLIPPIN, Ark. (January 3, 2019) – Ranger Boats is providing additional incentives for...
Read More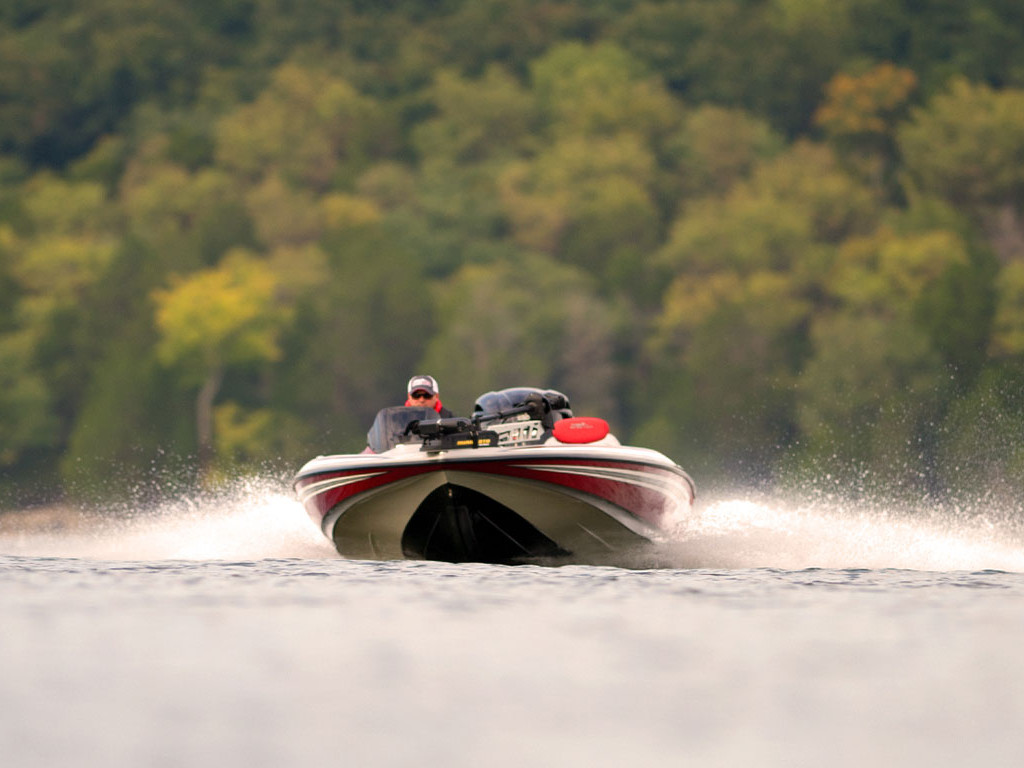 Attend an Angler's Choice tournament early one Sunday morning, before the flight numbers are...
Read More
Olney, MD-(November 24, 2011) A new type of scent has been in the works since November 2010 when the founder of the company first tested it himself on his home waters in Maryland, and then had it tested in Kansas for black...
Read More
BassGrabbers Bank Fishing Tournament Trail is looking for competitors!! A 3 HOUR ONCE A MONTH BANK FISHING TOURNEY IN VARIOUS PLACES IN NORTH TX IS LOOKING FOR MORE COMPETITORS! VISIT WWW.BASSGRABBERSTRAIL.COM. THREE DIVISIONS...
Read More
Bass fishing on Caddo Lake is great with water temps ranging in the low to mid 60's water color is stained to clear the main lake bite has been the best for me there are a lot of bites to be had fishing windy points of...
Read More
The weather has been frigid these past few days as Texas experienced a cold blast of snow, sleet, and ice in most areas of the state. I was able to escape the brunt of the storm as I headed south to begin pre-fishing for the FLW...
Read More
JustFishingTips.com is kicking off the New Year with a fishing gear giveaway. Submit your New Year's fishing resolution and be entered into a giveaway for a free 6 pack of Yamamoto tube lures – killer on large and...
Read More
Fishing has been good at both Lake Fork and Lake Monticello the past couple of weeks. With the weather and water cooling off, I have been splitting trips between the two lakes. The action on Monticello has been best early on...
Read More
Take the Bait: The Bass Brigade Leadership Camp for HS students!  Apply NOW!By Robert Brumbaugh It will yield a summer experience that will feed an interest that will last a lifetime. It's hard to find a camp for high school...
Read More
Over 45 years ago, a man named Holmes Thormond of Shreveport, Louisiana designed what has recognized today as the original bass boat, the Skeeter. Unknown to Thurmond at the time, he was laying the initial groundwork for not...
Read More
Jay Yelas Wins 2002 BASS Masters Classic KENNESAW, Ga. — Yamaha/Skeeter pro Jay Yelas, whom many say is the perfect ambassador for bass fishing, added the sport's most sought-after honor to his list of accomplishments...
Read More
Concept Mercury Turbine Outboard Powered Bass Boat Fond du Lac, WI – Mercury Racing of Fond du Lac, WI, Marine Turbine Technologies (MTT) of Franklin, LA and Bryant Enterprises of Maryville, TN have teamed up to develop a...
Read More

Latest Texas Fishing Guide News
Texas Fishing Guide News Categories
Latest Texas Fishing Guide Classifieds
This motor is in good running condition and comes with a 2 years warranty. These engines are well maintained, these…

This motor is in good running condition and comes with a 2 years warranty. These engines are well maintained, these…

This motor is in good running condition and comes with a 2 years warranty. These engines are well maintained, these…

Available in five screen sizes: 4", 5", 7", 9" and 12" High-resolution, SolarMAX display Autotuning sonar Double the CHIRP sonar…

Has all the bells and whistles, I pilot,hot foot,sonar,side,and down imaging,diamond plated tandem trailer with custom wheels boat cover US…
real feel: 70°F
current pressure: 30 in
humidity: 34%
wind speed: 2 m/s NNE
wind gusts: 4 m/s
UV-Index: 0
sunrise: 7:16 am
sunset: 7:37 pm
Forecast March 28, 2023
day
Intermittent clouds
75°F
wind speed: 4 m/s N
wind gusts: 11 m/s
max. UV-Index: 8
Forecast March 29, 2023
day
Mostly cloudy
73°F
wind speed: 3 m/s E
wind gusts: 4 m/s
max. UV-Index: 4
Forecast March 30, 2023
day
Thunderstorms
75°F
wind speed: 4 m/s SE
wind gusts: 11 m/s
max. UV-Index: 2