Category:
Texas Bass Fishing Guides
Most Popular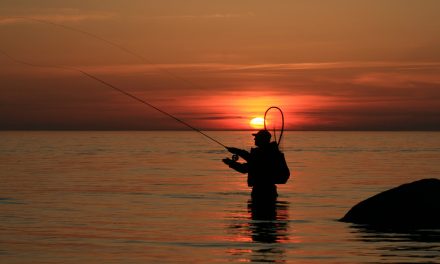 Thirteen mile long Sugar Lake a short drive across the Texas border is a good bet for a trophy...
Read More
ATHENS— The 29th season of the Texas Parks and Wildlife Department (TPWD) Toyota ShareLunker...
Read More
A special place, A special way to reconnect with family members. Book the entire lodge and invite uncles and aunts, cousins, grandparents, brothers and sisters and spouses. The memories created will last a life time. 3 nights...
Read More
ATHENS—Texas Parks and Wildlife Department will begin accepting entries into the Toyota ShareLunker program October 1, 2010. Anyone legally catching a 13-pound or bigger largemouth bass from Texas waters, public or private,...
Read More
Bass Fishing on Mallard Lake has been great! The has not stopped the fishing.  Last 2 weekends the kids have caught 5lb'ers on up to 11lb 'ers off of the dock! more reports to come  
Read More
The fishing is getting hot at Lake Fork right now with warmer temperatures finally arriving and water temperatures increasing to a range adequate for the annual spawn to take off. This is a relief after all the dismal cold days...
Read More
Hello Everybody,John 10: Verse 10; The thief cometh not but for to steal, kill, and destroy: I am come that they might have life and may have it more abundantly. SAM RAYBURN:Well the water temps were 53 at daylight today and...
Read More
Hello Everybody,Ephesians 3; 16 That He would grant you, according to the riches of His Glory, to be strengthened with might by His Spirit in the inner man. SAM RAYBURN: Well the water temps were 56 at daylight today and warmed...
Read More
West Texas lake produces two Toyota ShareLunkers in less than a week ATHENS, Texas — O.H. Ivie Reservoir sent another Toyota ShareLunker to the Texas Freshwater Fisheries Center (TFFC) January 21, just five days after sending...
Read More