Category:
Texas Saltwater Fishing Reports
Most Popular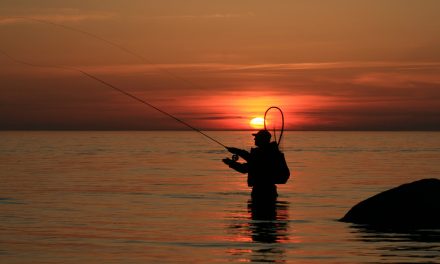 Going into May the lake is about 8ft below high pool and it looks like unless we have a real gully...
Read More
AUSTIN – Following an extensive nationwide search, Robin Riechers has been selected to lead the Coastal Fisheries Division at Texas Parks and Wildlife Department. Riechers began his career with TPWD in 1988 and has served in...
Read More
AUSTIN, Texas – The Texas oyster season will open Nov. 1, but due to health risks there will be several areas closed to harvest. Recent heavy rains statewide and red tide events on the lower Texas coast prompted the Texas...
Read More
AUSTIN, Texas — The Gulf of Mexico commercial shrimp season for both state and federal waters will close 30 minutes after sunset Friday, May 15, until an unspecified time in July. The closing date is based on samples collected...
Read More
GALVESTON, Texas – Galveston Island State Park, shut down for the last six months due to extensive damage from Hurricane Ike, will welcome day users to the bay side of the coastal park on Saturday, March 21. The beach side of...
Read More
LAKE JACKSON, Texas Sea Center Texas is seeking help in naming two of its popular fish, a Queensland grouper and a green moray eel. Visitors and fish lovers are asked to submit name suggestions through March 25, 2009, by...
Read More
Back to the Beach Late Summer and early Fall mark a time of year that sends us in new directions. The change of season sends many of us to the woods scouting in preparation for the up coming deer season. This time of year I get...
Read More
Belize Fly Fishing For Permit, Bonefish and Tarpon Two great fish stories this month, not to mention our weekly fishing averages which are strong despite the nagging cold fronts which seem to just barely make it to Belize....
Read More
Back to the Coast Last month I had the opportunity to fish with a couple friends of mine down at the coast, Brian and Darren Broaddus. Their family and another family own a floating house barge down in the Christmas Bay area....
Read More

Latest Texas Fishing Guide News
Texas Fishing Guide News Categories
Latest Texas Fishing Guide Classifieds
This motor is in good running condition and comes with a 2 years warranty. These engines are well maintained, these…

This motor is in good running condition and comes with a 2 years warranty. These engines are well maintained, these…

This motor is in good running condition and comes with a 2 years warranty. These engines are well maintained, these…

Available in five screen sizes: 4", 5", 7", 9" and 12" High-resolution, SolarMAX display Autotuning sonar Double the CHIRP sonar…

Has all the bells and whistles, I pilot,hot foot,sonar,side,and down imaging,diamond plated tandem trailer with custom wheels boat cover US…
real feel: 101°F
current pressure: 30 in
humidity: 51%
wind speed: 1 m/s NNE
wind gusts: 2 m/s
UV-Index: 11
sunrise: 6:20 am
sunset: 8:21 pm
Forecast June 5, 2023
day
Mostly cloudy with thundershowers
83°F
wind speed: 2 m/s E
wind gusts: 4 m/s
max. UV-Index: 9
Forecast June 6, 2023
day
Mostly cloudy with thundershowers
83°F
wind speed: 2 m/s ENE
wind gusts: 3 m/s
max. UV-Index: 8
Forecast June 7, 2023
day
Partly sunny
89°F
wind speed: 2 m/s NNW
wind gusts: 3 m/s
max. UV-Index: 11