Lake Amistad's best bass fishing and boating web portal. Bass fishing news, marinas, lodging, boat repair, bass fishing tournaments, fishing reports, bass fishing guides, tackle shop, bass boat news, bass fishing classified ads, bass fishing product reviews, bass fishing forums and more.
Lake Amistad Guide is dedicated to providing Lake Amistad bass fishing and boating enthusiasts a venue for posting news about your bass fishing and boating experiences, questions and comments. You submit the news about your lake, bass fishing tournaments, conservation issues or anything else, related to bass fishing, boats and boating, that's on your mind.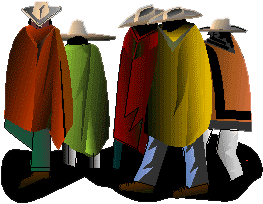 Visit Your Account link to register (free), create your own personalized navigation menu of favorite areas of the site. Make announcements to all users online, exchange private messages with other bass fishing members and customize the look of the site to suit your own personal taste.
Lake Amistad Guide bass fishing news, the way you want it! You post your news Submit News, post your bass fishing photos in the Photo Gallery, discuss your favorite bass fishing or bass boat topics in the Forums, read or post bass fishing reports and buy or sell bass boats, bass fishing tackle, depth finders, GPS units in our Lake Amistad Classified Ads.
On the Rio Grande, 12 miles northwest of Del Rio in Val Verde County
Surface area: 64,900 acres
Maximum depth: 217 feet Impounded: 1969
Conservation Pool Elevation: 1117 ft. msl
Fluctuation: Depends on rainfall and downstream irrigation demands. Annual fluctuations can be 5-10 feet. Historical fluctuations have dropped lake as much as 50 feet below conservation pool.
Normal Clarity: Clear to slightly stained
Lake Amistad National Recreation Area is the United States portion of International Amistad Reservoir, formed on the Rio Grande along the border of the US and Mexico. Amistad is known for excellent water-based recreation, camping and is surrounded by a landscape rich in prehistoric rock art, a vibrant border culture, along with a wide variety of plant and animal life. The houseboat, Forever Earth, is a 67-foot floating environmental classroom that represents a public/private partnership between Amistad National Recreation Area and Forever Resorts, which donated the vessel through the Big Bend Natural History Association. It is designed to support and encourage environmental learning, and enhance the understanding of the history and importance of Lake Amistad.
Through its Lessons on the Lake program, Forever Earth provides four-hour field trips on the water for fifth graders. Following state curriculum standards, students learn about local geological processes, prehistoric people of the Lower Pecos, and plant and animal adaptations of the Chihuahuan Desert. Since the start of the program in 2000-01, Lessons on the Lake has hosted over 10,000 students from local schools.
Taking a closer look at the modern landscape of Lake Amistad can tell a person much more about the history of the area than they might at first expect. Surprisingly, the history of the Lower Pecos River Region begins far before the U.S. Military's early camps and outposts and goes far beyond the beginning days of the Southern Pacific Railroad. The first visitors to the canyons that now form Amistad NRA arrived some 12,000 years ago following herds of large ice-age animals that grazed the grassy upland plateaus and ventured deep into the canyons for water. And although the people might be gone, they've left a legacy of their lifeways in the artifacts and rockart that grace the canyon walls.